ABOUT BAHE
Go beyond the studio with BAHE. We are Australia's most comprehensive yoga and Pilates brand. We design and create the best yoga mats and Pilates props for you to practice with, and the best apparel for you to practice in.
Our philosophy is Flow in a Modern World. We have a deep belief in spreading the transformative power of mindful movement through Yoga and Pilates. BAHE (pronounced "BA-HE"), is a Hindi word meaning 'Flow'.
Moving mindfully as flowing beings, continuously moving, shifting from one pose to another with grace and tranquillity, a controlled effort, yet utterly natural.
We want to honour this with our name while maintaining a strong cultural imprint by using a language connected to the deepest roots of yoga itself.
At BAHE we encourage you to Flow in a Modern World.
KIM WINSER, OBE
SHAREHOLDER & BOARD ADVISOR
Kim Winser, OBE is a British businesswoman and Founder & CEO of the eponymous label, Winser London. Described by Forbes as one of Europe's top and most internationally renowned businesswomen. Winser sits on the board of the luxury Peninsula hotel & property group and has been awarded an Order of the British Empire (OBE) for services to the British fashion industry.
"I've loved partnering with my fellow entrepreneurs to bring BAHE to market, a brand driving a new era in yoga and pilates. Our passion for BAHE is delivering modern designs, in fabrics with pioneering wicking technology, that will take each of us seamlessly from the studio into our everyday lives, feeling our positivity and confidence flow."
- Kim Winser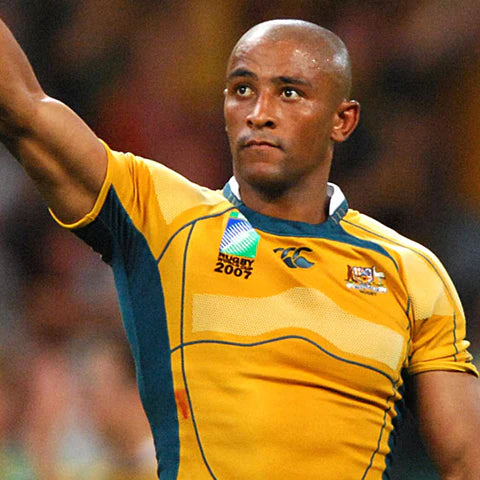 GEORGE GREGAN
CO-OWNER & DIRECTOR
1999 Rugby World Cup Champion, Australian Wallabies Captain, 5 time Bledisloe Cup winner, Australia's highest ever Internationally capped player with 139 Caps. In 2010, George joined the FSU business shortly after its inception and has applied his extensive knowledge of Fitness, Wellbeing and Sports branding to help build the FSU business to what it is today.
"Throughout my professional sports career I have been exposed to multiple training, mobility and recovery modalities. I practise yoga regularly which gives my body strength, flexibility and joint mobility, it also allows me a chance to tune in and focus at a cellular level. The number one reason I practise is because it keeps me in a positive headspace. The BAHE range of premium equipment has been received so well globally that launching BAHE apparel to complement our hard goods is the natural extension, we aim to dress the community."
- George Gregan